Learn through play
An exciting and stilmulating range of indoor, outdoor and off site activities are provided daily which encourages your children to develop and grow.
EYFS
All activities are based around the Early Years Foudation Stage framework focusing on the development and early learning of children in our care.
Activities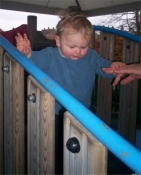 A wide and varied range of activities encourage children to participate and make a positive contribution on an individual and group basis.
All events are adaptive to ensure all children are in included no matter of age, ability, race or religion.
A sample of our activities are below:
Arts & crafts
Jigsaws
Musical instruments, music & movement
Dressing up, home corner
Baking & cookery
Sand & Water play
Ride on toys
Climbing frame, slide
Garden toys hoola hoop, skipping rope, stilts, pogo etc
Horse riding
Messy play
Tots group
Singing group
Indoor soft play
Country parks
Northampton Childminding Association events