Our Setting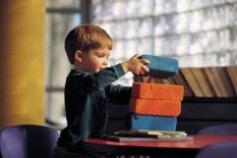 Almost Like Home is set in our large and spacious family home in Brafield on the Green, Northamptonshire. The village is a safe and quiet with a fantastic communty feel where childern are encouraged to join in with local activities including tots group, play afternoons and events at Denton Primary School.
With many long established and local connections, we regulary join in with many activies throughout the year from sports day, Easter parade, harvest festival and all the Christmas festivities.
Our family home is child friendly throughout and provides a safe and secure environment for all to enjoy. The heart of our setting is a sizeable dedicated playroom with impressivly stocked toy cupboards that provide a diverse array of hand picked and carefully chosen toys.
The garden is very secure being fully enclosed offering paved and grassy areas for the children to enjoy many hours climbing, digging, scooting, cycling, running, planting and having lots of fun with our extensive outdoor toy collection.
OFSTED conditions of registration:
Anna Downer may care for no more than 5 children under 8 years; of these not more than 2 may be in the early years group,1 may be under the age of 1 year.All of the downstairs of our house including the garden is registered for the children. Upstairs, one bedroom and the bathroom can be used for the children.